ABOUT US
An award-winning landmark building in the heart of popular Causeway Bay, Hong Kong,Developed and Managed by Phoenix Property Investors, TOWER 535 is known as the new economy hub of the city, redefining world-class office space, lifestyle retail and innovative dining to the next level.
Located at 535 Jaffe Road in Causeway Bay, TOWER 535 is a dynamic mixed-use development which is designed to set apart from ordinary commercial developments to create a new economy hub for collaborative enterprises and new office users. Designed by world renowned architect, Skidmore, Owings & Merrill LLP (SOM), TOWER 535 has positioned itself as a new generation building by redefining today's workspace. The office tower adopts an open and flexible floor plate with an offset core containing its building services. There are only three perimeter super columns, in addition to the structural core, comprising the tower superstructure, thereby maximizing the functionality and spaciousness of the tower floors.
Furthermore, the high-performing envelope of the tower consists of flat and curved insulated glass units and insulated shadow boxes, allowing for a seamless continuation of the vision glazing. To further build on the advantage of this sophisticated architecture feature, Phoenix has invited Julian Opie, one of the world's leading contemporary artists, to create his first public digital art in the city – "Walking in Hong Kong" on the LED façade of TOWER 535. The iconic walking figures have brought "life" to the building, highlighting the distinct identity of TOWER 535.
The trademix within TOWER 535 has been strategically planned to penetrate into the emerging vision of the new economy, incorporating work, leisure, lifestyle and F&B elements. All occupants and people in TOWER 535 shall benefit from the variety and vibrancy of the development. To enable the advantages of the hardware to be translated into daily operations of the development, Phoenix has placed important emphasis on modernity, reliability and sustainability. With these comprehensive asset management practices of TOWER 535 in place, it has successfully attracted leading global corporations as tenants including Amazon Web Services, one of the world's biggest cloud service providers; Wework, the world's biggest co-working space operator; DJI, the world's largest manufacturer of drones and aerial cameras. The character and brand profiles of these tenants merge seamlessly with the positioning and functionality of TOWER 535.
AWARD
International Property Awards 2017
– Best Commercial High-rise Development Asia Pacific
Asia Pacific Property Awards 2017
– Best Commercial High-rise Development Hong Kong (5 stars)
– Best Mixed-use Development Hong Kong (5 stars)
– Office Development Hong Kong – Award Winner
China Property Awards 2015
– Best Mixed-use Development (Hong Kong & Macau)

WATCH THE FILM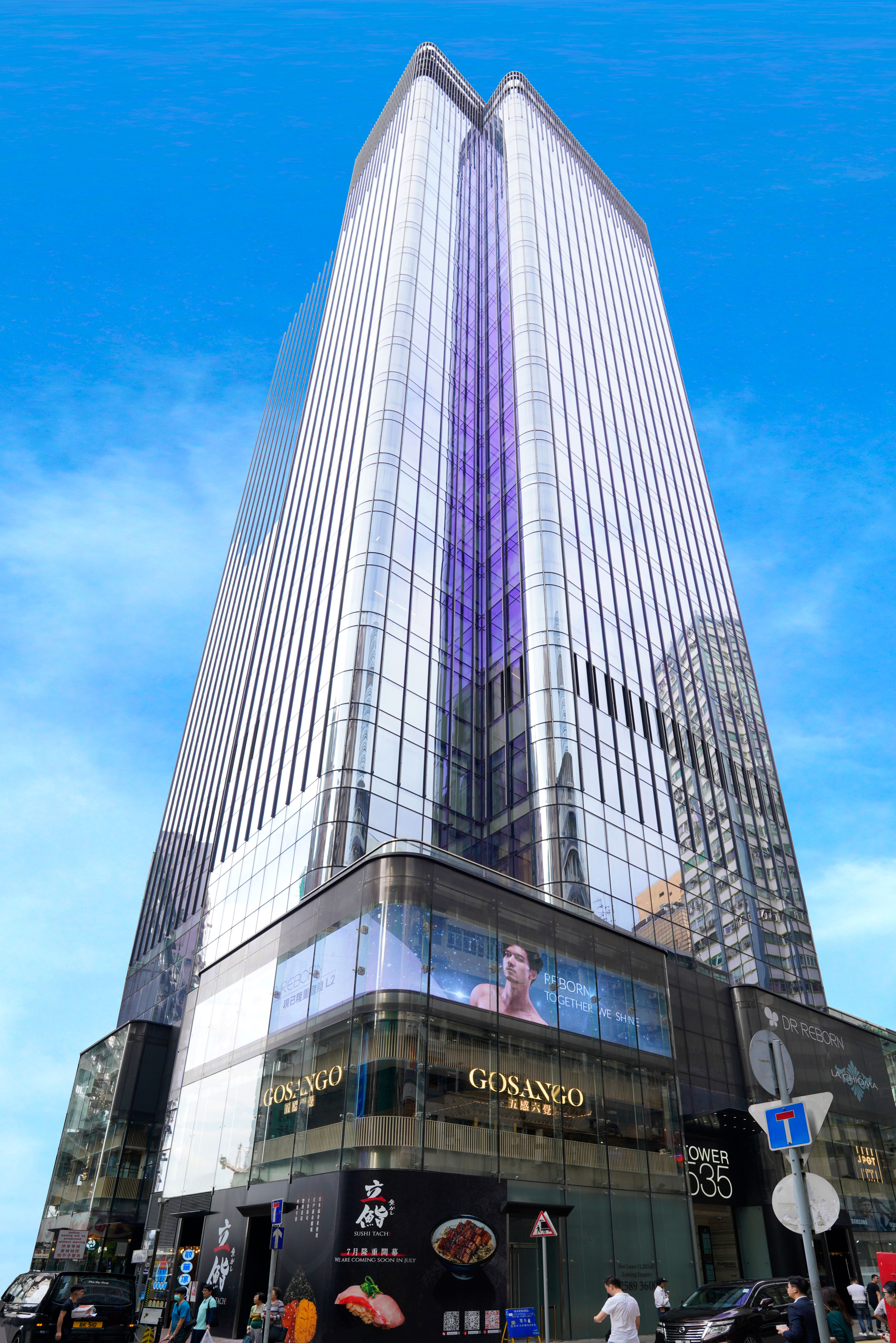 ABOUT PHOENIX PROPERTY INVESTORS
Phoenix Property Investors ("Phoenix") is an experienced, independent-owned and managed private equity real estate investment group. Founded in 2002, Phoenix has a proven track record of creating value and delivering results for its investors and stakeholders by investing in high-quality real estate investment opportunities in the residential, retail, office and commercial sectors across 14 first-tier Pan-Asian cities, including Hong Kong, Tokyo, Osaka, Kyoto, For more details, please visit www.ppinvestors.com